This form is a request for information.

This does not constitute a reservation, please wait for confirmation.
B&B 4 Saisons
287 Boulevard René-Lévesque O,
Québec, QC
G1R 2A7
(418) 525-6426
info@bb4saisons.com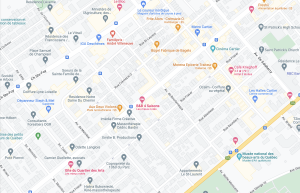 Payment method and cancellation
We accept cash payments or credit card.
Taxes, GST and QST are extra.
Arrival time between 1:00 p.m. and 4:00 p.m.
Check out 11:00
Terms and conditions
Any reservation request, after agreement on availability, must be guaranteed by a VISA or MASTERCARD credit card.
Full payment is made upon arrival. in cash, by VISA or MASTERCARD A security deposit may be required on certain reservations.
THANKS
The direction